About Us
Yaba Baker is an author, a script writer, and a public speaker. The Just Like Me Books, his Black History activity books have received media attention from ABC, CBS, NBC, BET, The Washington Post, Upscale Magazine, five nationally syndicated radio shows, and over 70 media publications from around the country.
Yaba has followed-up his successful book series with Princess Briana, Breaking the Mental Chains of Black Teenagers and the release of a book about a 12-year-old boy who became a superhero named Super CJ.
NBC 5 inspiring interview with Yaba Baker about his newest animated series getting over 450K views
We Have Made a Commitment to Improve Children's Mental Health!
Coming in September the Children's Mental Health 365 Campaign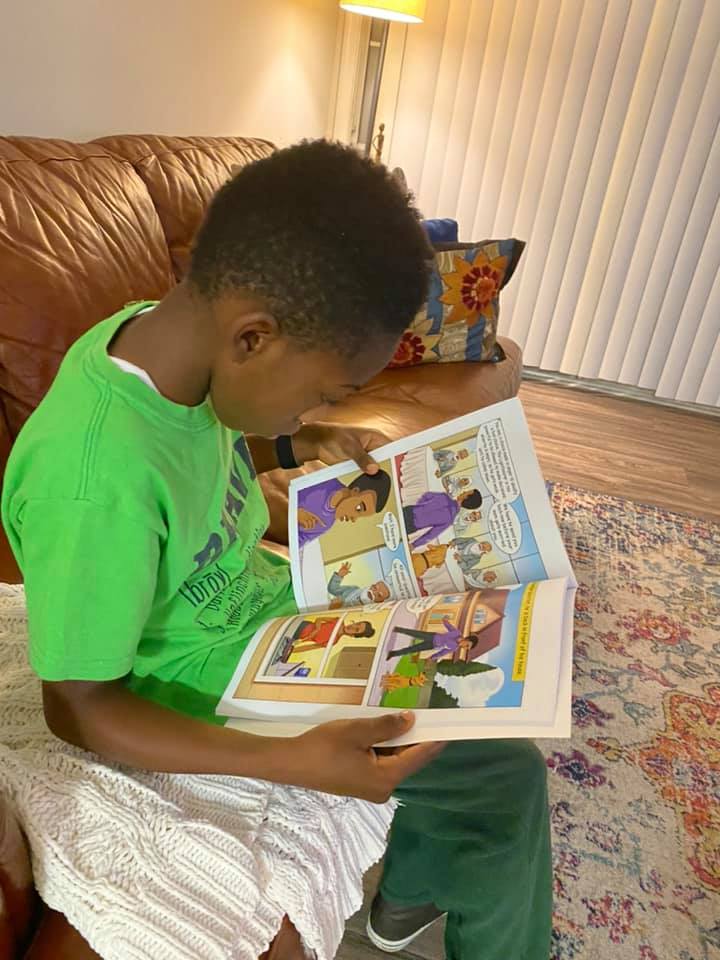 A Super CJ Review Featured in Publishers Weekly
"In this charming graphic novel for ages 6 to 12, Baker deftly delivers the overarching message—that anger fuels poor choices—without sounding preachy, a balance that children will appreciate. The snappy dialogue will tickle the funny bones of both adults and kids."
Shop Now